Group Walks
Are you responsible for finding activities for your club, W.I., group of students etc.?  Or are you visiting the City and looking for a private guided tour?
We are pleased to offer private guided tours for Groups, 1&1/2 hours long. These are usually around the Town Centre, the Old Town, or the area associated with the Titanic and the Docks, though other areas of the City can be covered, if requested.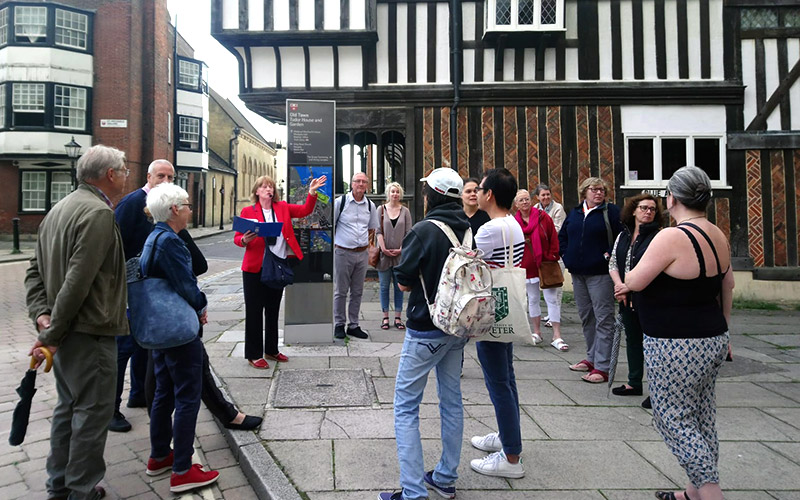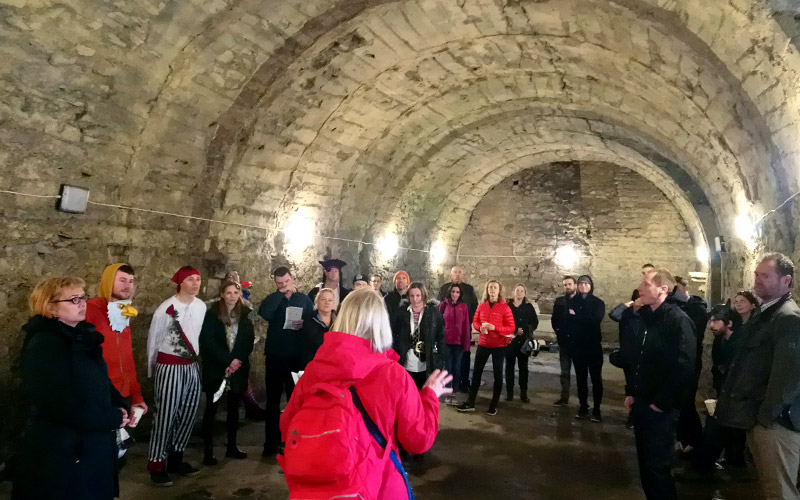 Contents of the walks are open to discussion. They can be our Hidden History Tours, which concentrate on the medieval town, including visits to a number of the old wine vaults. However, individual Guides are specialists in walks concentrating on other aspects of the City's history, for example:
The Titanic
World War II
The Mayflower
Notable and Notorious Women of Southampton
Southampton's Parks
Southampton and the Spitfire.
Southampton's Docks
Jane Austen
Dates and Cost
Please contact us to discuss charges and dates.
Special rates and contents are on offer for School parties, especially for younger children.
Illustrated Talks
Many of our Guides also offer illustrated talks on a variety of subjects.
Please contact us to discuss availability and charges.