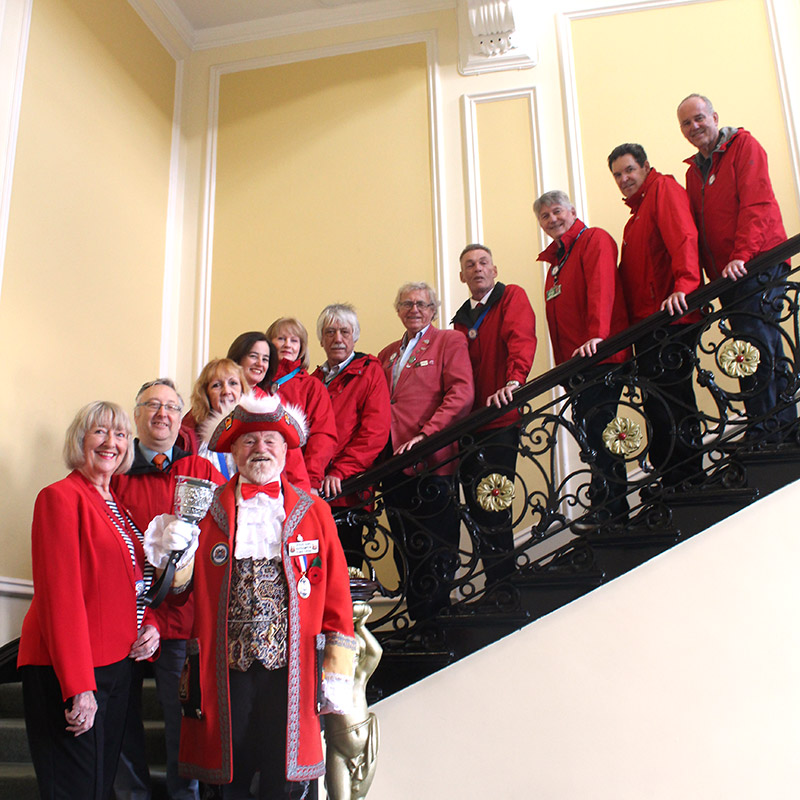 About us
In the Spring of 2014 a small group of newly qualified local Southampton tour guides, who were all great friends, decided that it was time for a fresh and exciting approach to guided walks and tours in Southampton. See Southampton was formed. Since then, See Southampton has gone from strength to strength delivering an entertaining programme of walks and talks for visitors, cruise ship passengers and residents in Southampton. Walks are provided in a variety of languages, whilst interpreters are available also. But See Southampton is much more than just a guiding organisation, offering an information service to cruise ship passengers visiting the city; delivering library talks; publishing heritage articles in the Daily Echo and running an exhibition in the Westgate Tower telling the story of the Mayflower and the Speedwell.
Collaboration
See Southampton is committed to working collaboratively with all organisations promoting Southampton's history and heritage, as well as local businesses and educational establishments.
To find out more how See Southampton is helping the city to recover from the pandemic, read our news story and ITV coverage.
UK City Culture 2025
See Southampton supported the 'Southampton bid for the UK City Culture 2025' and was on ITV News Meridian in May 2022.
Cruise Tourist Information
One of See Southampton's most successful initiatives has been volunteering within the port terminals providing tourist information to arriving cruise passengers. This has enabled us to ensure that our cruise visitors have an enjoyable and enriching visit to our City.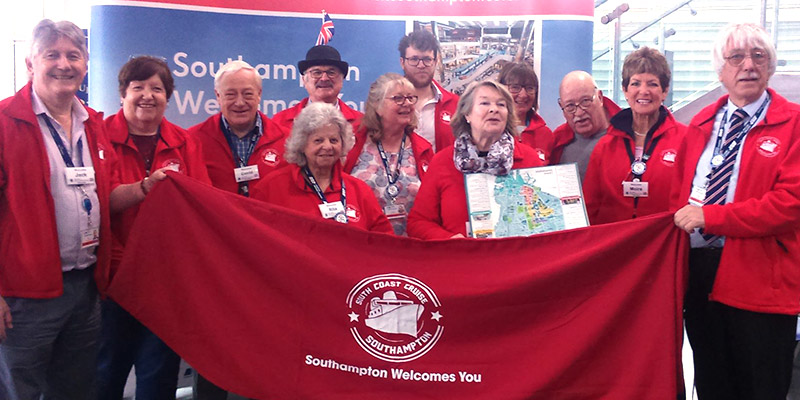 Library Talks
A series of talks takes place at local libraries covering the history of Southampton. Our team are always happy to provide guest speakers on a range of subjects. More recently we have been able to record a series of radio programmes and videos highlighting the history and heritage of our city.
The Mayflower and The Speedwell
In 2019 SEE Southampton was given permission to install a display in the Westgate covering the history of The Mayflower and The Speedwell and the 'principal players' involved in its story, in readiness for the marking of the Mayflower 400th anniversary in 2020.
Whilst many of the events connected with the anniversary had to be cancelled due to the COVID-19 pandemic, the display was completed and has been open on many weekends – see our events page or join us on Facebook for current opening information. Our Sunday walks will conclude at the Westgate. PLEASE NOTE: The Westgate Exhibition is currently closed for essential maintenance work. Re-opening information will be posted on this website.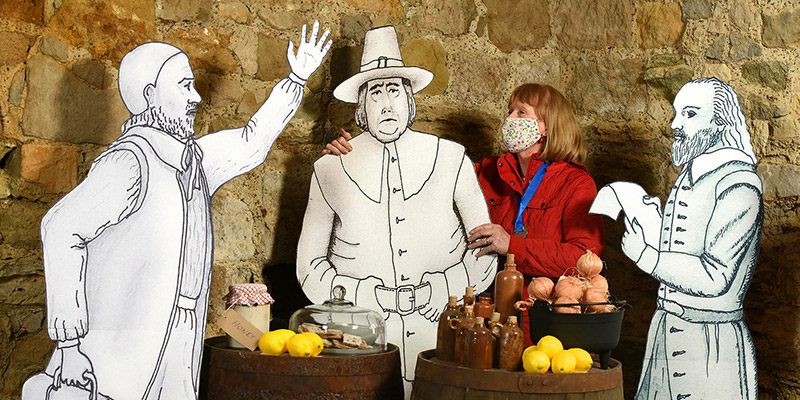 Tour Guides
The guides who form See Southampton are very dedicated and come from a wide range of backgrounds including the legal profession, medicine, education, entertainment, linguistics and engineering. All have been trained and examined to the exacting and very high standards of the Institute of Tourist Guiding of which they are all members. One of our guides has served on the Executive Board of the Institute of Tourist Guiding.
See Southampton is determined to maintain the high quality of its guiding services and the knowledge of its guides. To this end, a programme for CPD is already in place whereby levels of skills and practical experiences are enhanced.

Join our team
We are currently interested in extending our team of volunteers who greet cruise ship passengers. If you have a broad knowledge of Southampton and other local places of interest as well as a good understanding of local travel arrangements we would be pleased to hear from you, particularly if you speak a second language such as French, German, Russian, Dutch, Polish, Cantonese or Italian.
Awards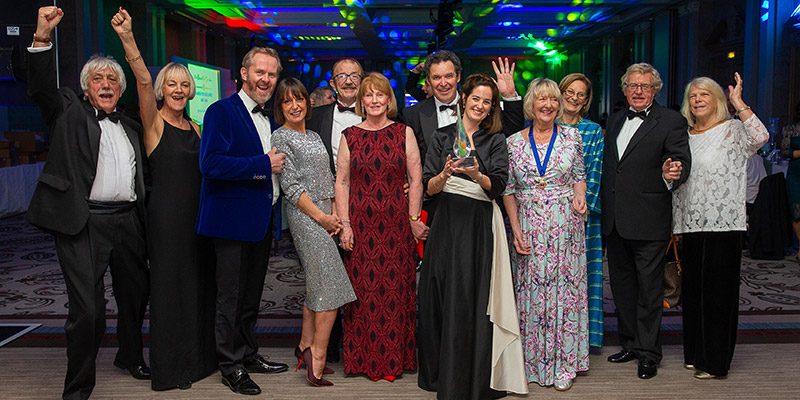 SEE Southampton is the proud recipient of Gold Awards from SO Stars, holds TripAdvisor 'Travellers' Choice Awards' and been awarded two silver awards for 'Best Guided Tour/Event of the Year' by Tourism South East's 'Beautiful South Awards for Tourism'.