See Southampton aims to make tours welcoming and accessible to everyone.
We offer  bespoke tours that can include a sign language interpreter, voice amplifiers, ramps, lifts, and accessible toilet facilities.  Our website is designed to be accessible for anyone with visual impairments.
Our priority is to ensure that our guided tours are accessible to those with (visible or non-visible) physical and learning difficulties, and are wheelchair and mobility scooter friendly.
Guide dogs, wheelchairs, mobility scooters & infants
Guide dogs, four-legged friends, wheelchairs, mobility scooters, and also parents with children in prams, buggies or baby bicycle trailers are welcome to join our accessible walks.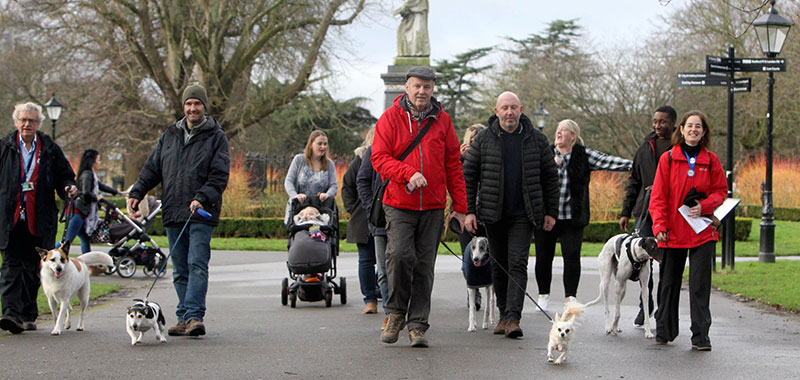 Accessibility Requirements
For further information please contact Katie, our Accessibility Officer and T-Guide:
Email: katie@seesouthampton.co.uk
Tel: +44 (0)7770 842728
Online Accessibility
This website has been especially designed to meet UK accessibility requirements (www.gov.uk) for those with visual impairments, with font size and style, scalable text, layout and use of colour.
You can scale the site and text on any current device, whether a laptop or desktop computer, if using an up-to-date recommended browser (such as Google Chrome, Microsoft Edge, Safari, Firefox), tablet or smart-phone.  It is likewise compatible with current recommended website voice-reader software.
Resize Text
Although you can resize website text with your device, we've added this simple system to resize the text to the footer of every page on this website.